Madrid (AFP) - Spain's royal family joined politicians and the bullfighting world Sunday in mourning matador Ivan Fandino, gored to death in a fight in France.
Fandino died in hospital on Saturday after being gored in the ribs by a bull, whose horn punctured his lung, at the Aire-sur-l'Adour bullfighting festival in the south of France
(AFP Photo/IROZ GAIZKA)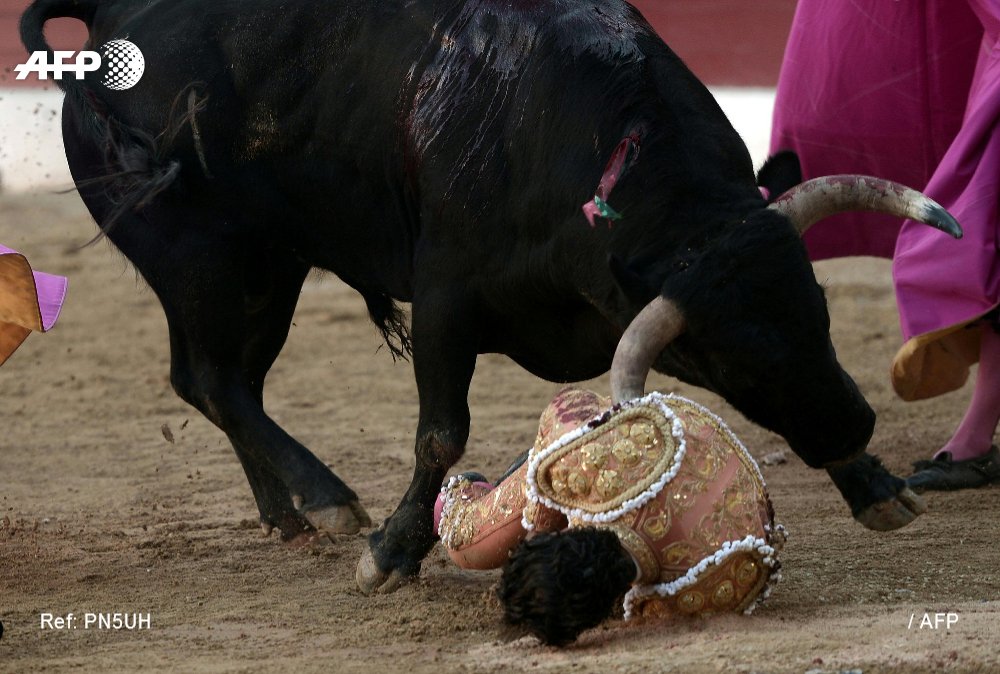 The death of Fandino, a 36-year-old from the northern Basque region, was front page news in several newspapers in Spain, where interest in the controversial centuries-old tradition remains high.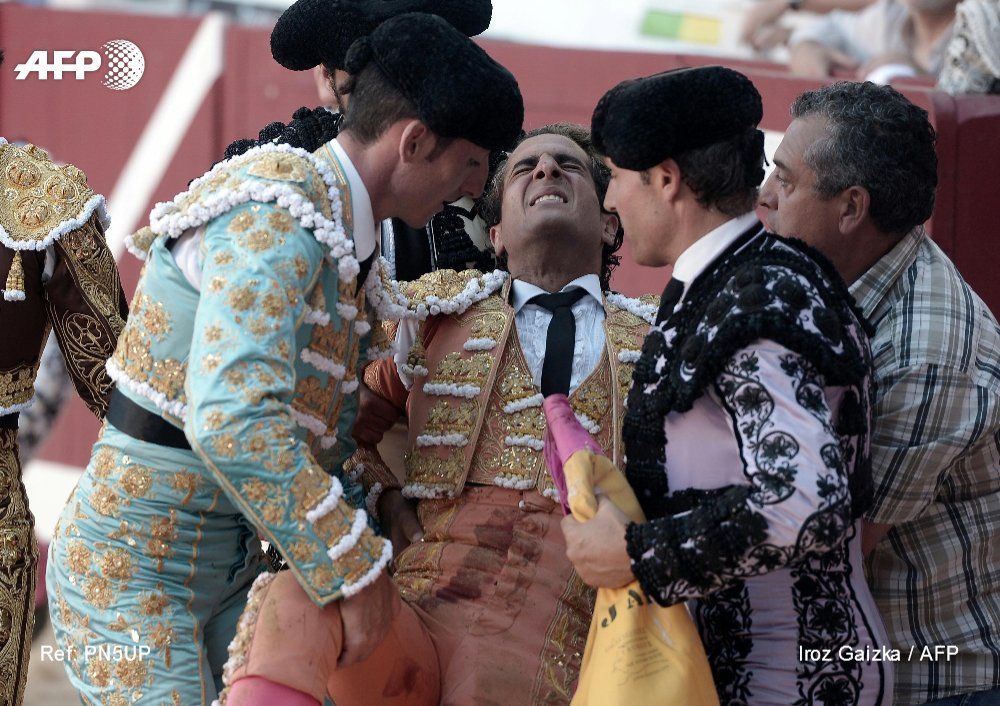 Bullfighting retains its popular aura in Spain, which hosts hundreds of shows annually in a country of some six million "aficionados" who see it as a sport that is an art integral to their culture.

Source:
https://www.yahoo.com/news/spain-mourns-slain-matador-fandino-005906884.html