"To believe in the heroic makes heroes" Benjamin Disraeli
http://www.wildmind.org/blogs/quote-of-the-month/to-believe-in-the-heroic-makes-heroes-benjamin-disraeli
http://www.greentechmedia.com/
http://theweek.com/article/index/244437/are-we-on-the-cusp-of-a-solar-energy-boom
http://minddeep.blogspot.ca/
Welcome to
Mind Deep
, a
mindfulness practice blog
and online community. Here, you will find answers to such questions as: what is it really like to practice mindfulness meditation? how can mindfulness practice help with
stress
,
d
..
MARGUERITE MANTEAU-RAO
Student of mindfulness meditation. Mindfulness-based psychotherapist, dementia care consultant and co-founder of Presence Care Project, a new mindfulness-based approach to dementia care training. Art therapist and licensed clinical social worker. Zen Hospice volunteer. Writer, mindful living, Huffington Post. Mostly, trying to follow the path . . .
"Those achieving One-ness can now move on to Two-ness." - Woody Allen
Sir Martin Rees: "The main threats to sustained human existence now come from people, not from nature"
Vincent Horn is a Buddhist Geek and digital innovator. In addition to being an experienced meditation practitioner, and teacher, Vincent co-founded the popular media company Buddhist Geeks Geeks where he currently serves as Chief Geek. His work focuses on the fusion of nascent technology and contemplative wisdom, and has been featured on the pages of Wired, Fast Company, Tricycle, and the Los Angeles Times. Along with his wife Emily, he makes his home in Boulder, Colorado—that is until the distinction between atoms and bits dissolves completely.
Read More
http://www.vincenthorn.com/
Against the Stream Buddhist Meditation Society was founded by Noah Levine, author of Dharma Punx, Against the Stream, and Heart of the Revolution, to make the teachings of the Buddha available to all who are interested. We wish to create and sustain communities of healthy, accountable, wise and compassionate people from every walk of life. We welcome people from all racial, economic, sexual, social, political and religious backgrounds and preferences and believe that the path of awakening is attainable by all and should be available to all.
http://www.againstthestream.org/
http://www.sciencemag.org/content/339/6124/1123.full
Buddhist:
http://dannyfisher.org/
http://angrygirlsguidetobuddhism.blogspot.ca/
http://rohangunatillake.com/
We could never learn to be brave and patient, if there were only joy in the world.
~ Helen Keller
http://www.upaya.org/index.php
http://www.upaya.org/newsletter/view/2013/05/28
Upaya Zen Center is a Zen Buddhist practice, service, and training center located in beautiful Santa Fe, NM. We offer:
jhalifax
When One tugs at a single thing in Nature, he finds it attached to the rest of the world.
—John Muir
Monk: What is the essence of your practice?
Basho: Whatever is needed.
https://twitter.com/jhalifax
http://www.siliconbeat.com/
Tech
http://www.unfetteredmind.org/
Pragmatic Buda
Noam Chomsky: Are We on the Verge of Total Self-Destruction?
For the first time in the history of the human species, we have clearly developed the capacity to destroy ourselvez
http://www.alternet.org/news-amp-politics/noam-chomsky-nuclear
YOU ARE NOT A HUMAN BEING ON A SPIRITUAL JOURNEY.
YOU ARE A SPIRITUAL BEING ON A HUMAN JOURNEY.
http://onehumanjourney.blogspot.ca/
Muddy water is best cleared by leaving it alone.
Just as the wake doesn't move the ship, the past does not move the present.
Trying to define yourself is like trying to bite your own teeth.
The True Value of Arizona Solar, By the Numbers
Every dollar invested by APS in its net metering program earns it $1.54, according to a new analysis.
http://www.greentechmedia.com/articles/read/The-True-Value-of-Arizona-Solar-By-the-Numbers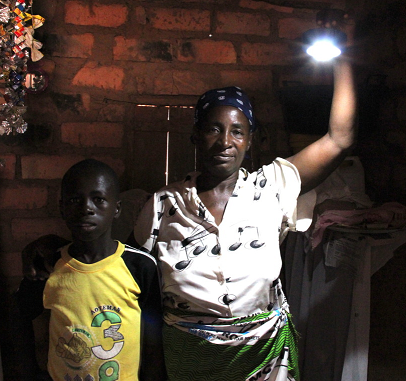 1.3 billion people around the world live in darkness lacking access to even small amounts of life changing electricity. The good news is we can change their fate and help solve climate change at the same time. The bad news is those tasked with solving the problem aren't getting the jo
http://www.huffingtonpost.com/justin-guay/sierra-club--solar-crowdf_b_3210120.html?utm_hp_ref=tw
http://www.solarnovus.com/
"Mindfulness isn't difficult, we just need to remember to do it." - Sharon Salzberg
"We don't see things as they are, we see them as we are." - Anais Nin
"We can change our lives. We can do, have, and be exactly what we wish." - Tony Robbins
Get the results you want with online coaching
Become clear, focused, ignite your passion and live the life you want.
http://www.greatmindsinspire.com/#
"We live in a world where there is more and more information, and less and less meaning." Jean Baudrillard
http://oxfordmindfulness.org/
The Oxford Mindfulness Centre
is an international centre of excellence within Oxford University's Department of
Psychiatry
that works with
partners
around the world to prevent depression and enhance human potential through the therapeutic use of mindfulness. It has been at the forefront of
research
and development in the field of mindfulness and has extended its reach to include
training
and education,
clinical services
and
engagement and advocacy
, promoting the benefits of mindfulness globally.
Our current work
The benefits of mindfulness in preventing serious depression and emotional distress have been proven by clinical trials and work continues to explore the implications of this, extending the approach to other disorders, using brain imaging techniques together with experimental cognitive science, to learn how mindfulness has its effects, and which practices are best for whom.
As importantly, mindfulness also works for people who are struggling to keep up with the constant demands of the modern world. We are exploring the potential of mindfulness to help people build resilience at critical periods in their lives: from couples preparing for a new baby, to children and young people at school and college; and from adults in their work and family life, to older adults and those who care for them when they become mentally or physically infirm.
The Science of Mindfulness